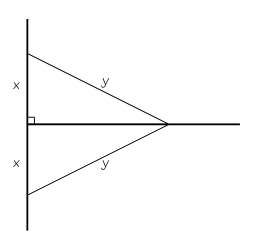 Choose distances x and y to avoid
obstacles.
Greater distances will produce a more
accurate result.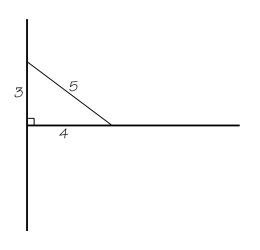 This method is useful when there are
obstructions on one side of the line.
Any multiples of 3, 4 and 5 can be used,
for example, 6, 8 and 10 metres.
You could also use multiples of 5, 12 and 13.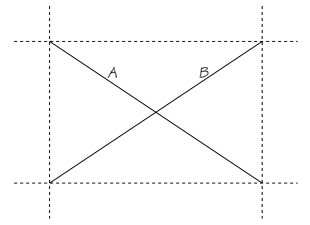 A true rectangle has equal diagonals A and B.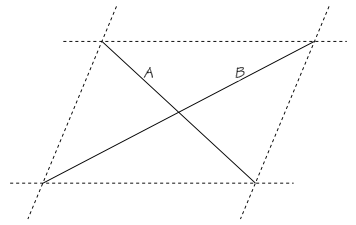 A is shorter than B because the grid is 'off square'.